Stencil Machines and Scales
"IDEAL Stencil Machines""TRINER Scales"Vertical column "The W. H. ALEXANDER Co."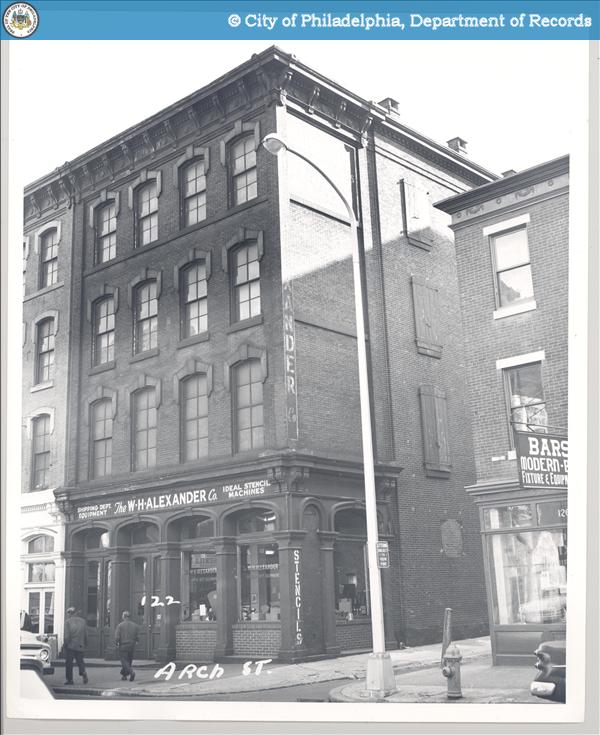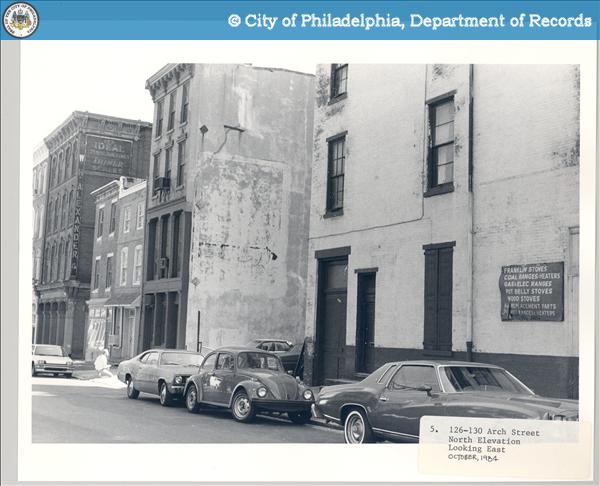 Same building in 1959, 1977 and 1984, respectively.
The companies behind brand names continue in some form – Triner still manufactures scales, and IDEAL lives on as U-Mark. Sadly, I am unable to find out anything about The W. H. ALEXANDER Co.
PhillyHistory.org. Philadelphia Department of Records. 27 November 2007. <http://www.phillyhistory.org>.
Arch at Mascher Street