Furniture Industries Mart
Old, multi-layered sign. Large illegible letters under smaller, newer ones.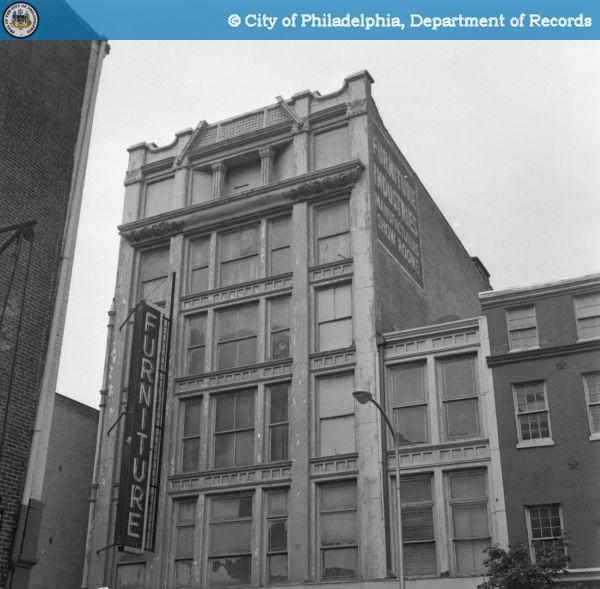 In this photo taken in 1972, we can discern that the smaller letters of the newer sign read:
"FURNITURE INDUSTRIES MANUFACTURERS SHOW ROOMS"

Here's a photo from 1952, and you can see a much fresher, newer sign in the upper right of the photo.


This sign has all but disappeared, leaving behind the illegible sign beneath it, with large letters reversed out of white pigment.

32 South 2nd Street [map]
PhillyHistory.org. Philadelphia Department of Records. 27 November 2007. <http://www.phillyhistory.org>.