BAT(TERIES)
"BAT(TERIES?)"
Lettering revealed when structure demolished.
Note lettering revealed where stairs used to be. Apparently lettering covered this whole wall.
UPDATE – Due to exposure (or by someone's hand) more of the sign has been revealed:


"SERVICE AND REPAIR WO(RK)"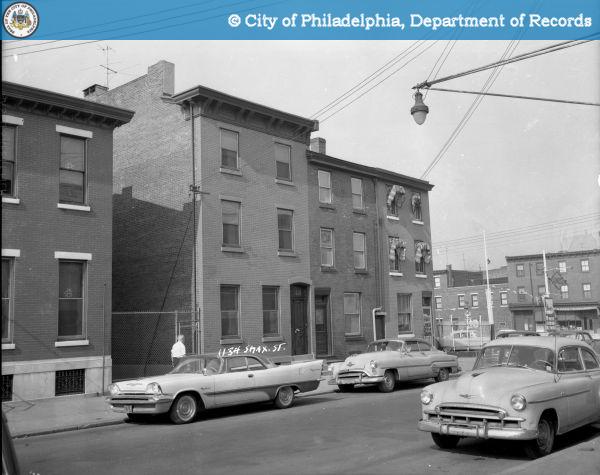 You can glimpse the station on the corner in the far right of this photo dated 1958, but unforunately it's the wrong angle and no signage can be seen.
corner, E. Girard and Shackamaxon Streets [map]
One response to "BAT(TERIES)"