Trenton China Pottery Co.
Trenton China Pottery Co.
More modern, but at risk of disappearing
(as did their other ads on the
building directly across the street
)
UPDATE – Some earlier photographs, this one from 1976 (far left):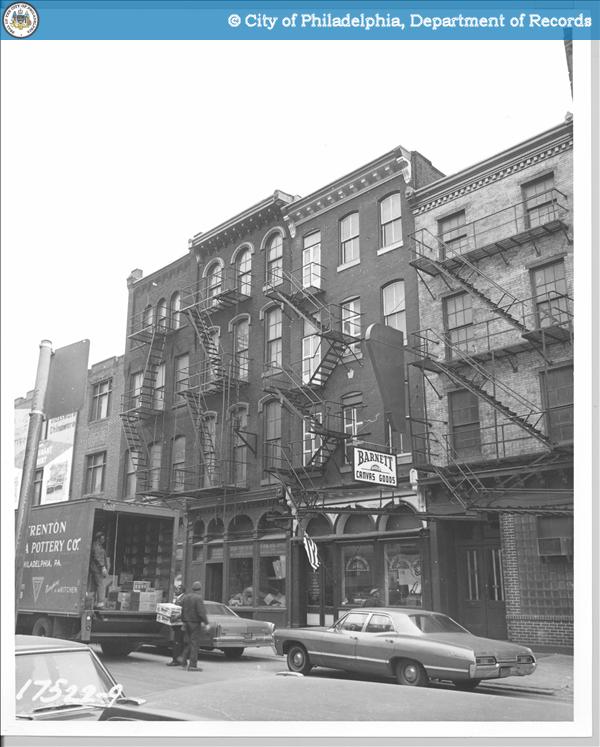 … and this one from 1978 (far left):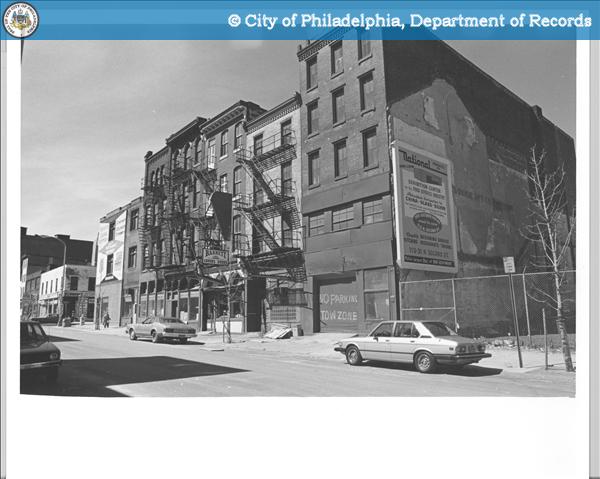 Letters within the arrow from the sign on the warehouse building (seen at below in 1971) are beginning to reappear. You can start to make out "Office and Salesroom … St."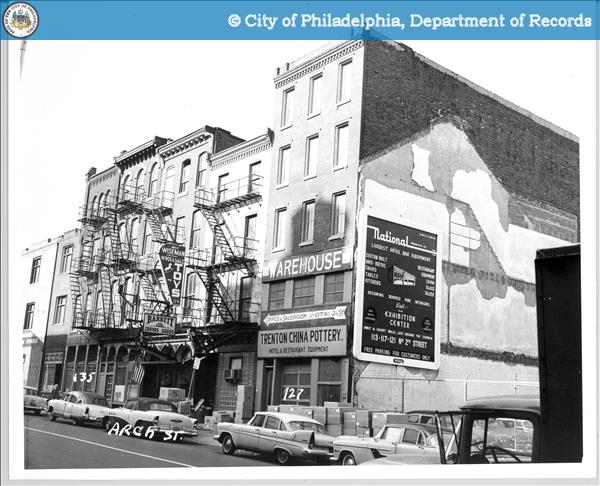 PhillyHistory.org. Philadelphia Department of Records. 10 June 2010. <http://www.phillyhistory.org>.
2nd and Arch Streets