Lou Wolff & Sons
"Lou Wolff Quality Used Cars"
Not really a "ghost" sign, since the 80+ year old business is still operating on these premises. But the great hand lettering just needed to be captured. Note the use of exchange names/letters in the phone numbers.
The image below, taken 1/13/1959, shows the garage (see the "514" address numerals) connected to a larger building which housed the Arctic Refrigeration Service Company, complete with it's own faded wall signage. This dates the Lou Wolff sign to at least late 1959, since this building has yet to be demolished, and all-numeric phone numbers were not commonplace until after 1960.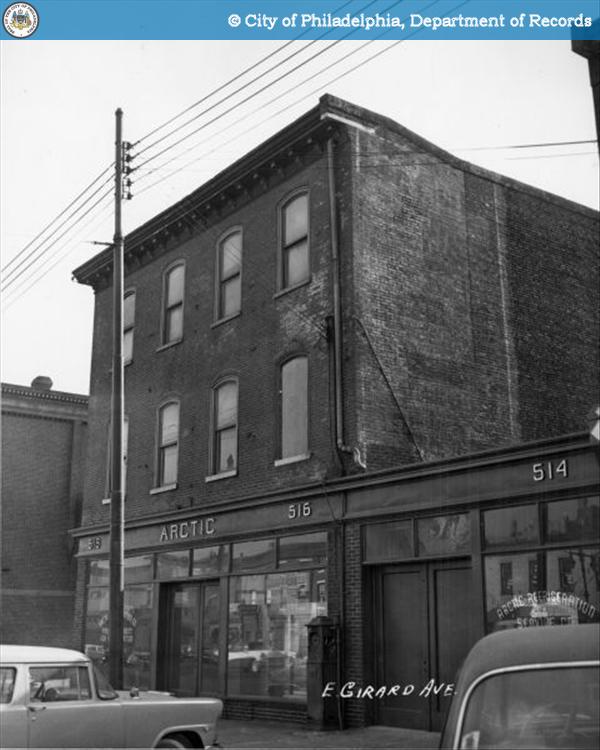 Also note that the large, more colorful sign on the office across the street reads "Lou Wolff & Sons", and the phone number is all-numeric, making this sign newer.
PhillyHistory.org. Philadelphia Department of Records. 23 February 2012. <http://www.phillyhistory.org>.

E Palmer Street and E Girard Ave‎ [map]