Edwin J. Cummings Family and Steam Coal House
"CUMMINGS COAL"
Take a look inside this structure here on Hidden City Philadelphia.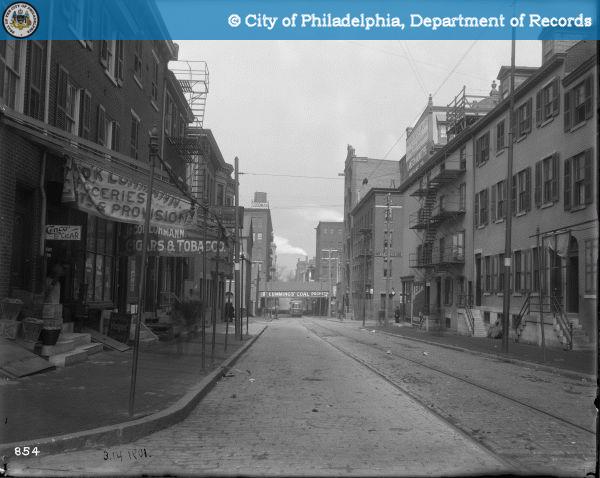 This photo, taken a block south and dated 1901, shows "CUMMINGS COAL" emblazoned on the railroad viaduct overpass. Unfortunately it is too far away to see the structures.
Here is the location in a photo dated 8/15/1894. The buildings are different (all of them gone at this point), suggesting this remaining structure was built later.
PhillyHistory.org. Philadelphia Department of Records. 8 April 2008. <http://www.phillyhistory.org>.
400 block of 13th Street, near Callowhill [map]
4 responses to "Edwin J. Cummings Family and Steam Coal House"