Tassels, Fringes
Sign over window reads "TRO…S …WOOD"

Here is the location in a photo dated 3/8/1949…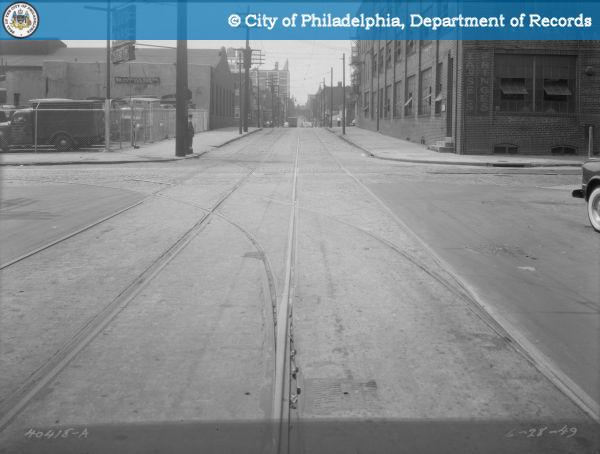 … and here is the location in a photo dated 6/28/1949. These were taken to document the paving over of the cobblestones. In both photos, you can see the building in the upper right corner, and the signage on the very edge of the corner reads "TASSELS" and "FRINGES". Unsure what this business was.
Early atlases have this building as a corn and hominy mill.
PhillyHistory.org. Philadelphia Department of Records. 25 November 2008. <http://www.phillyhistory.org>.
6th and Berks Street [map]